Process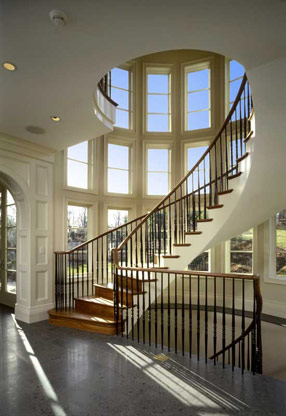 Have you ever come upon a home where everything looks "just right?" Nothing is forced, nothing feels out of place. It looks right, it feels right, and everything is "just right." From how it sits on the property to how it captures the sunlight - inside and out, everything works with its environment. Monarch Homes is committed to creating this type of home. Solid, striking, and timeless – we build beautiful homes that endure.
Getting Started
Daunting. It may be the best word to describe the process of building a new home, renovating an existing one, or adding structures to your property. There are land permits and government entities to deal with, costs to consider, an endless host of architects, engineers and contactors to consider – not to mention the countless decisions that must be made in the process. All of this can be challenging at best.
Monarch Homes simplifies the process. We help you organize, synchronize, and prioritize. Years of experience has armed us with the ability to know how things should work, how they can work, and how working together can make the process flow as smoothly as possible. Our ability to see both sides – the architectural vision and its execution – enables us to help you make smart, informed decisions at each and every step.
The Land
The topography in the Washington, DC metropolitan region is gracious and beautiful, but it can also be severe. Monarch Homes believes in building homes that complement – not conflict – with their environments and we welcome the opportunity to assist you in understanding and assessing the "lay of the land."
How does the sun move across the lot? Does that tree need to be seen from the dining room window? Is the slope too steep for a backyard pool? Where should the driveway go?
Our ability to see the potential of a vacant piece of property, to envision a beautiful home on a lot covered with trees, and discover possibilities where there are challenges makes us an excellent partner and ally in selecting and evaluating land.
The Home
The planning process is an intimate, intricate, and integral step that is carefully constructed with our clients. We work with you to uncover who you are, define what you want, and incorporate both into a space that "lives" on every level. With a proper plan in place, a foundation for execution is laid and the construction process begins.
Monarch Homes has never built the same home twice. There are no plan files – every new vision starts from a blank sheet of paper. We offer equal parts of architectural skill and homebuilding expertise to ensure the relationship between function and beauty is meticulously maintained.
Four Walls & A Door
The most gratifying living spaces are those where the interior architecture is seamlessly integrated with the design of the house. Rooms flow from one to the next. Every window frames an optimal view. How this happens is no accident. The details matter.
It's a hallmark of Monarch Homes that every nail that is pounded, each tile that is laid, every material chosen – every detail receives the utmost focus and attention. We offer full design services and extensive experience in constructing moldings, cabinetry, bath layouts, kitchen environments, and even indoor basketball courts. Be it the dining room, a bathroom, or even the kids' playhouse outside, every space is built and enhanced to express you and how you use it.